About An Introduction to the Process Sector with NEPIC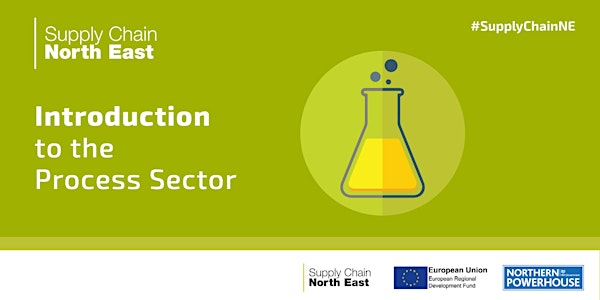 Open to registered Supply Chain North East Programme participants* & NEPIC Members only.
Please ensure you have signed up to the Supply Chain North East programme BEFORE booking your place.
* To be able to receive support from this programme, you need to:
– Be based in the North East LEP area (Sunderland, Durham, Gateshead, Newcastle, North    Tyneside, South Tyneside, Northumberland)
– Have less than 250 employees
To find out more or to have a chat before booking contact Dawn Musgrave on dawn.musgrave@nepic.co.uk
With over 300 member companies, NEPIC is the gateway to so many business opportunities within the process sector. As a partner of Supply Chain North East, we want to work with you and your business to ensure you are armed with the knowledge, skills and tactics that will allow you to access a pipeline of fresh business opportunities in the process industry sector.
To help you diversify, de-risk and grow we've developed a series of masterclasses and workshops with some of the North East's leading professionals.
An introduction to the Process Sector & Wilton Site Tour
This interactive, half day session will provide you with a comprehensive introduction to the process sector – past, present and future; helping you develop an understanding of the process industry sector with a focus on supply chain needs and opportunities.
Exploring the history of the process sector in the North East can help to develop storytelling and marketing persona toolkits, enabling you to build on the content of the other Masterclasses available. Information about the current landscape and future opportunities will help you identify opportunities and requirements for supply chain entry.
We will help you assess how you can branch out and grow your business in the process sector.
A tour of the Wilton International Site will follow this session.
About Supply Chain North East:
Supply Chain North East brings together four key partners to work with over 1,100 businesses through to 2023, supporting them to identify opportunities in new and existing markets. An integral part of the North East Strategic Economic Plan, that has a vision to create 100,000 more and better jobs between 2014 and 2024. Supply Chain North East is delivered across the region by RTC North, Generator, North East Automotive Alliance (NEAA) and North East Process Industry Cluster (NEPIC).
Supply Chain North East is a multimillion programme aimed at revolutionising the way SMEs diversify their offering and embrace new markets. The programme has received more than £3m of funding from the England European Regional Development Fund, which is part of the European Structural and Investment Funds Growth Programme 2014-2020.
Location: The Wilton Centre Wilton Wilton Redcar TS10 4RF