About Flok-ing networking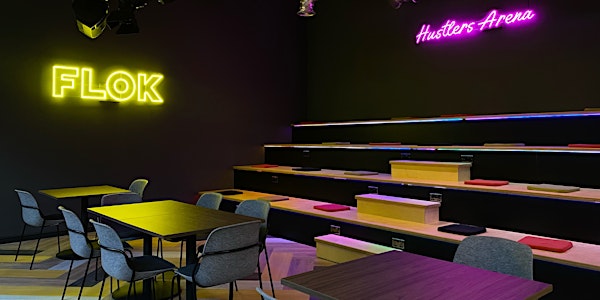 Networking with a speedy twist!
If you agree that the worst part of networking is that you don't get the chance to interact with everyone attending, we've got you covered!
Our speed networking format ensures you can speak to every business, and make some great connections for the future. Just find a dot to speak with a fellow business before moving on to the next. Who will you connect with?!
The session will run as follows:
7.30am – 7.50am: Registration and refreshments
7.50am – 8am: Format introduction and find a dot
8am – 8.30am: First session
8.30am – 8.45am: Refreshment break
8.45am – 9.15am: Second session
9.15am – 9.30am: General networking and explore Flok
Our Flok café will be open for an early morning caffeine fix and there'll be a choice of delicious cakes available.
Location: Flok Co-working Space 20 – 26 Albert Road Middlesbrough TS1 1QD